Audi Field will be the home for D.C. United, the most decorated franchise in U.S. soccer history and the most championed professional team in the District of Columbia. Opening in 2018, it will also host a variety of other sporting and cultural events, community activities, and concerts. The state-of-the-art urban facility has a capacity of 20,000 fans and will feature 31 luxury suites, a bike valet, and 500,000 total square feet of mixed-use retail and residential space on site, making it a 365-day destination for fans and D.C. residents alike.
---
Presenting Audi Field
Official Groundbreaking
Live Construction Webcam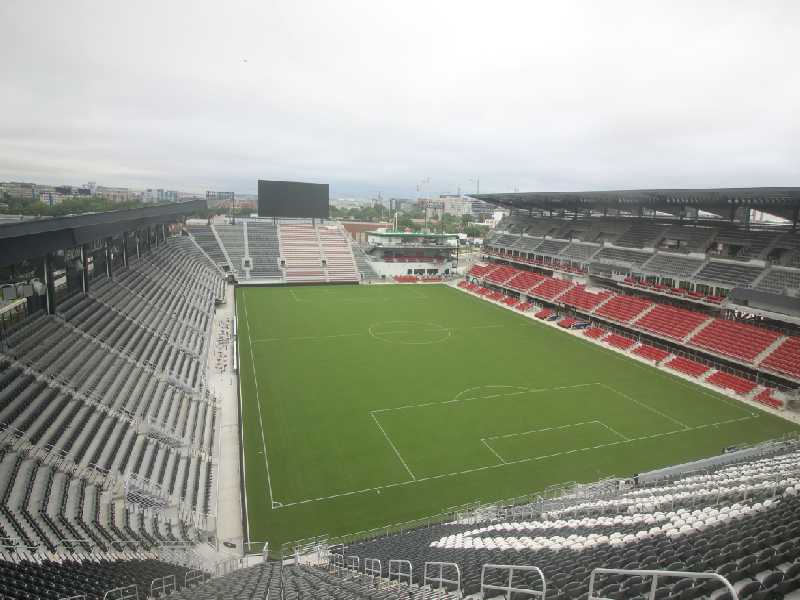 Please note: this is a still photo generated every 30 minutes, not a live-streamed video feed. Get a live look at the construction site of Audi Field, located in Southwest Washington. The state-of-the-art facility is located less than a mile from two different Metro stations, Navy Yard and Waterfront. "[Audi Field] will create jobs, create opportunity, hope and development," MLS Commissioner Don Garber said. "What is now sand and dirt in a year and a half's time will be a state-of-the-art, world-class facility that's going to give [Washington] international exposure beyond that which it already has. It's going to be a great cathedral for our sport."
---
"Buzzard Point will soon be a destination center for all Washingtonians, from the most die-hard United fans to friends and families looking to enjoy our ever-expanding waterfront development," D.C. Mayor Muriel Bowser said. "Most importantly, we are paving the way to more jobs and economic opportunity for D.C. residents and future businesses along the Anacostia River."